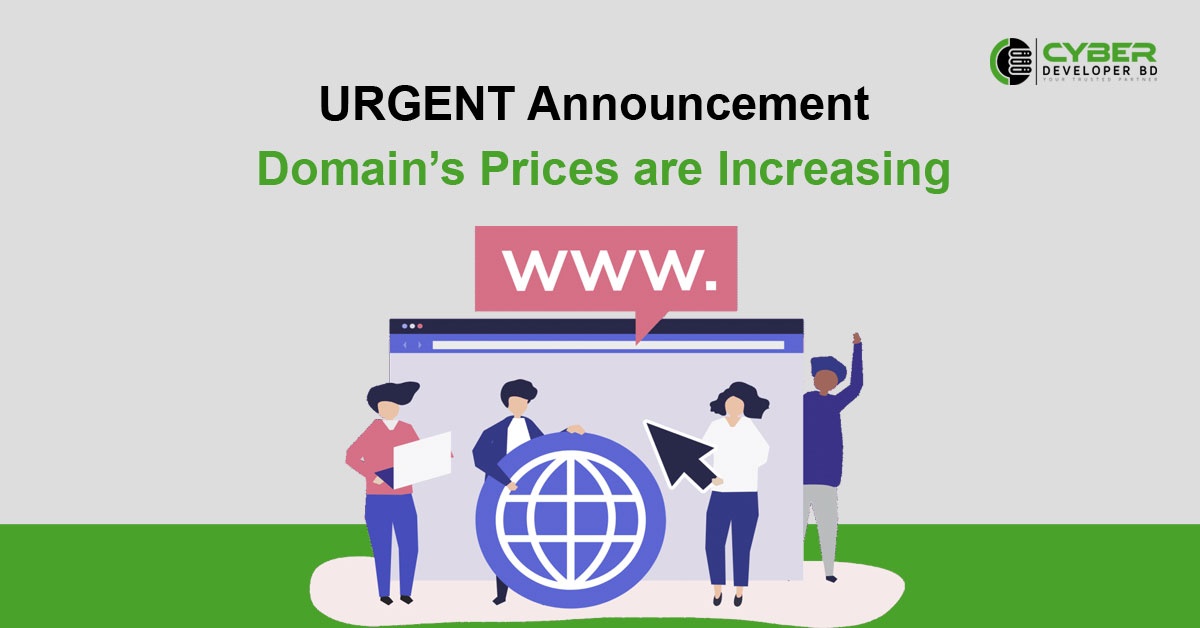 URGENT Announcement : Upcoming Price Hike for Domain Registration, Renew and Transfer
Dear Customer,
Greetings from Cyber Developer BD.
We recently get notice from domain register about upcoming Price Hike for New Domain Registration, Renew and Transfer. As a domain registration service provider, we are making sure to keep the price impact minimum. Kindly note the new prices effective from 1st February 2020. As per this price revision all New Registrations, Transfers and Renewals order placed on or after the effective date will be available as per the new price update.
We will share the update price when we get new pricing structure from register and  the price will be applicable for your new registration, renew or transfer.
Note/Tips: You can early renew your domain before the price hike with the old price. You can renew your domain for multi years.